Nymphaea 'Mia's Alice'
Nymphaea 'Mia's Alice' is a cross between the incomparable Nymphaea 'Blue Cloud' and George Harry Pring's legendary Nymphaea gigantea 'Albert De Lestang'.  It produced the largest blooms Ken has seen on any Anecphya and the bloom to pad ratio is quite astounding. This plant and its pads were no bigger than Nymphaea 'Blue Cloud' yet the blooms were much larger. The plant is even more robust and larger than its parent. We do not know how big this one will get but it already seems considerably larger than it's mother. In the lower pictures you can see Ken placed a quarter on a petal to show size. The U.S. Quarter is nearly exactly 1 inch for perspective.
Nymphaea 'Mia's Alice' features magnificent blue blossoms that average 12 to 15 inches (30 to 38 cm) across and proudly stand 18 to 24 inches (46 to 61 cm) above the water surface.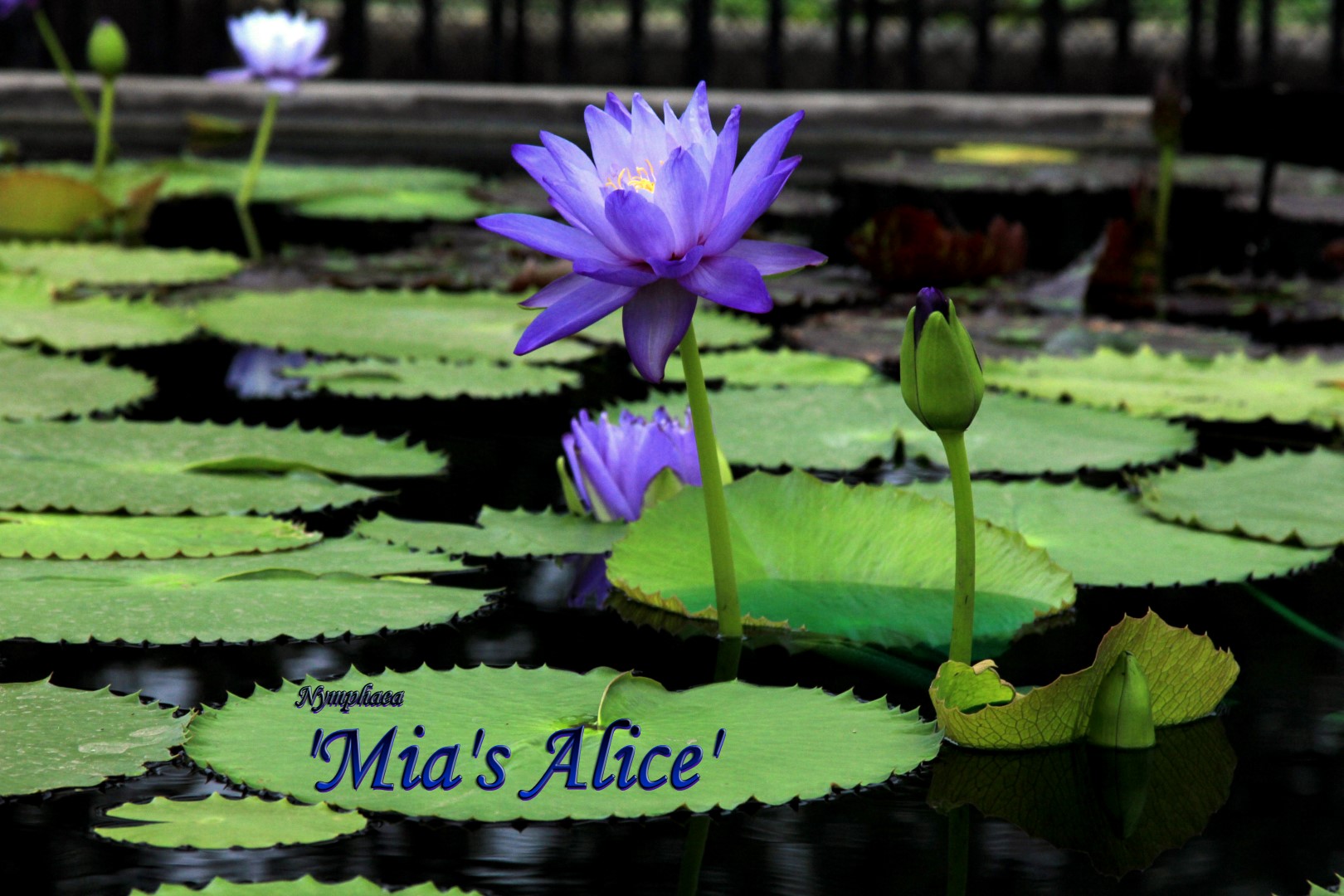 World-renown waterlily hybridizer Kenneth Landon made the stunning cross that honors Australian actress Mia Wasikowska. She delightfully portrayed Alice in the 2010 release of Tim Burton's and Walt Disney's "Alice in Wonderland."