The International Waterlily Collection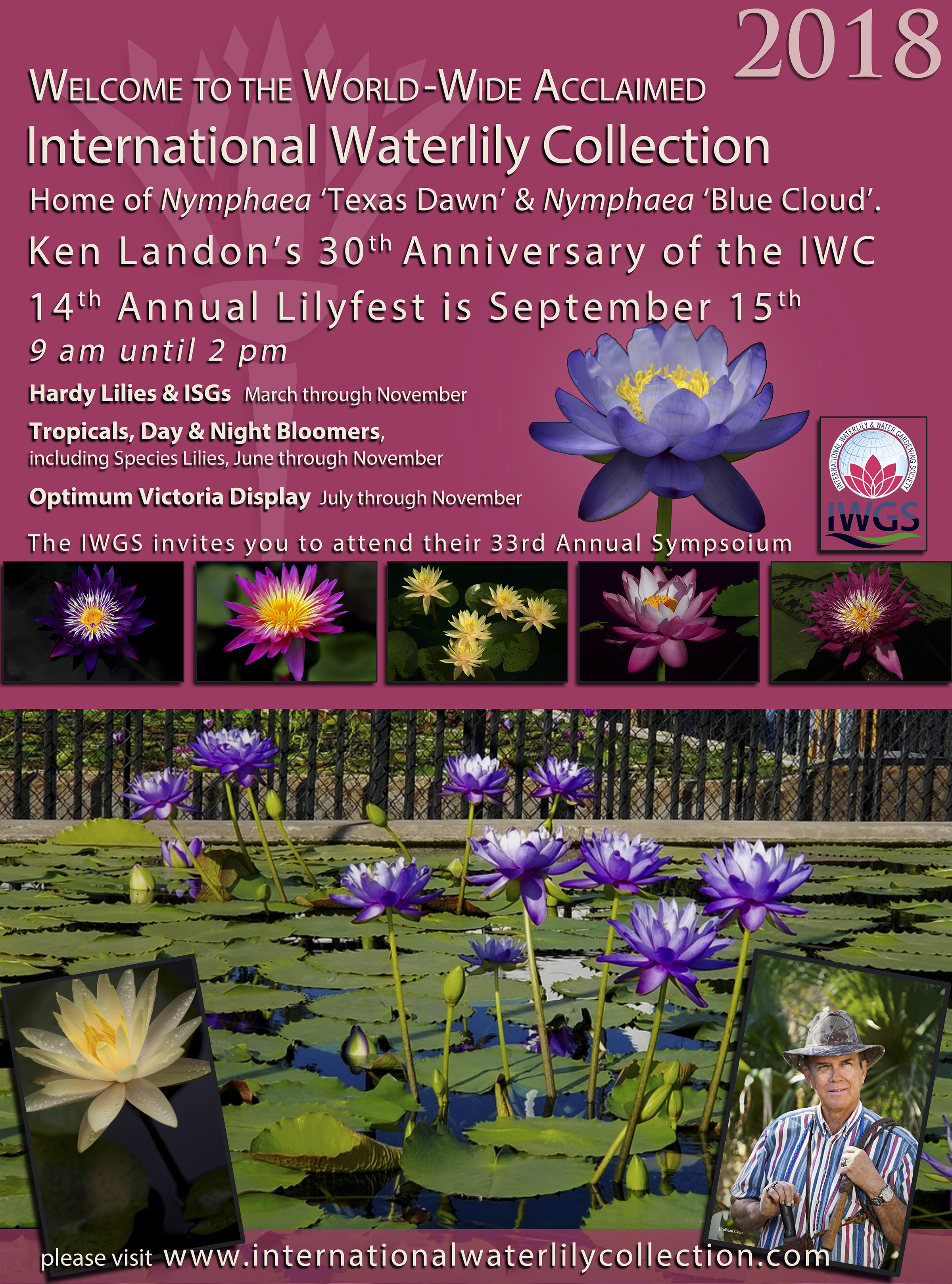 The International Waterlily Collection has been designated by the International Waterlily & Water Gardening Society as a premiere collection of waterlilies in existence. This collection is the life work of one man with the mind of a scientist, the heart of a poet and the soul that embodies preserving waterlily heritage for the generations to come. His name is Ken Landon. Ken is only able to display about 1/2 of 1% of the collection each year so there is always something new and wondrous to see.
Where does it exist?
The collection is displayed at Civic League Park in San Angelo, Texas in the United States of America.
2 South Park Street, San Angelo, TX 76901
Directions to the Collection – How To Find Us
What will I see?
You'll see old favorites, the largest collection of species material, huge Victorias, the spectacular Nymphaea 'Blue Cloud', the largest collection of Intersubgeneric Hybrids (ISGs) displayed anywhere and of course cutting edge new hybrids from the best hybridizers around the world.
Recent Updates for the IWC Below